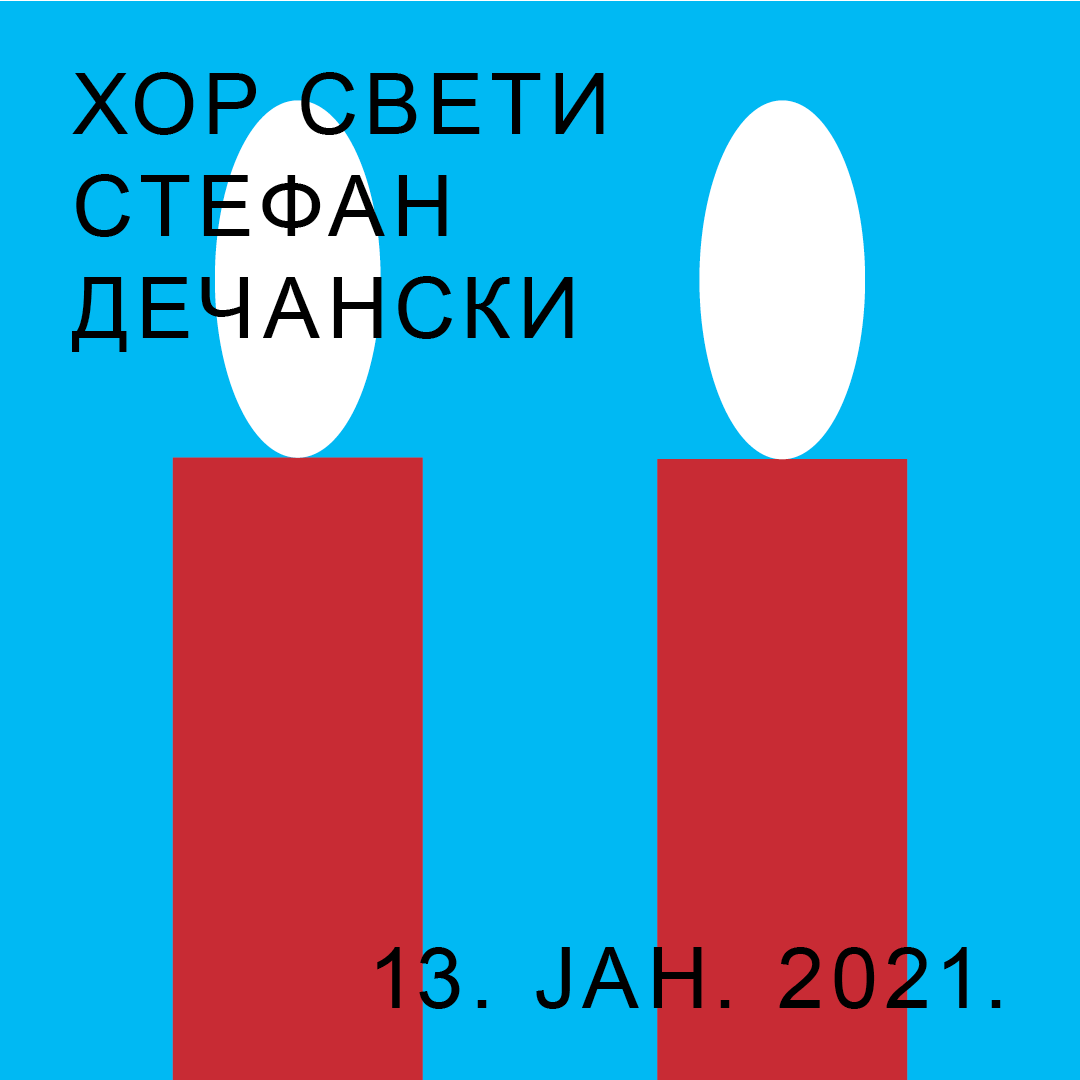 Sveti Stefan Dečanski choir will perform with Orfelin string orchestra within Doček 7529 in the Svilara Cultural Station. The audience will have a chance to follow the performance online on the visitns.rs platform on Wednesday at 4:30 p.m.
Under the baton of Tamara Adamov Petijević, the works by three composers will be performed during the concert, which is not common. The selection was made exclusively according to the quality of compositions, respecting the important anniversaries of great composers of the 20th century.
Citizens of Novi Sad celebrate Doček for the fourth time, within the concept of two calendars, two ways of measuring time, on 31 December and 13 January. This year, the European Capital of Culture opted for an alternate – online form of a programme. Therefore, the famous violinist Stefan Milenković, Vasil Hadžimanov, Camerata Academica, Električni Orgazam, Buč Kesidi, band Džezva & Džezvica, a young violinist Lana Zorjan, Novi Sad Brass Quintet, and the sopran Vitkay-Kucsera Ágota with the pianist Jelena Simonović Kovačević, will perform on 13 January.
Furthermore, Filip Arsenijević, a Serbian rapper, who will perform in an innovative arrangement called 'Surreal&Beyond', musician Marko Veselinović aka Kick Kong, will also perform within Doček, while the youngest ones will have an opportunity to enjoy the opera for children by the 'Visoko C' Association of Artists.