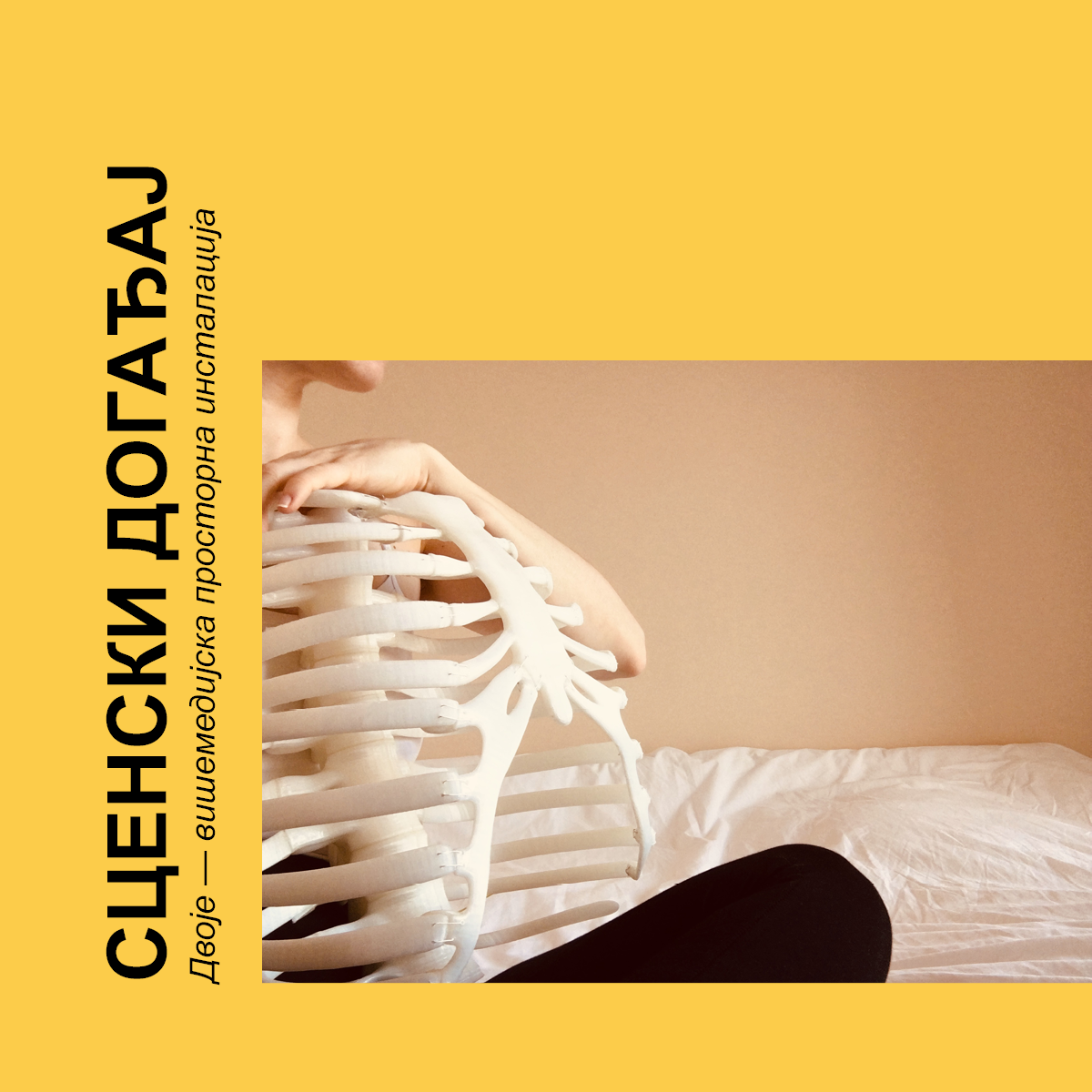 You can see the 'Two' audio-visual installation by Dragana Vilotić in the Svilara Cultural Station on 29 January from 2 p.m. until 8 p.m.
This multimedia spatial installation deals with the topic of closeness disruption created by the restriction of social contacts, which is difficult to overcome because the closeness of people encourages love and inspiration, as vital energies that move us.
The setting of the 'Two' installation implies individual entry of the visitor into the space and observation of the work. Interested visitors can apply for arrival every half an hour from 2 p.m. to 8 pm.
The application with the desired term should be sent to dragana.vilotic@gmail.com no later than Wednesday, 27 January, by 5 p.m.
The public presentation of this work is part of the doctoral art project called 'Revaluation of the Biblical Story of Adam and Eve – A Work of Art of Stage Design' at the doctoral academic studies of stage design at the Faculty of Technical Sciences of the University of Novi Sad.