French-Romanian theatre troupe 'Des châteaux en l'air', which has been traveling down the Danube all the way to the Black Sea with their Amorados boat, visited Novi Sad and Svilara Cultural Station, within the 'Danubia' project.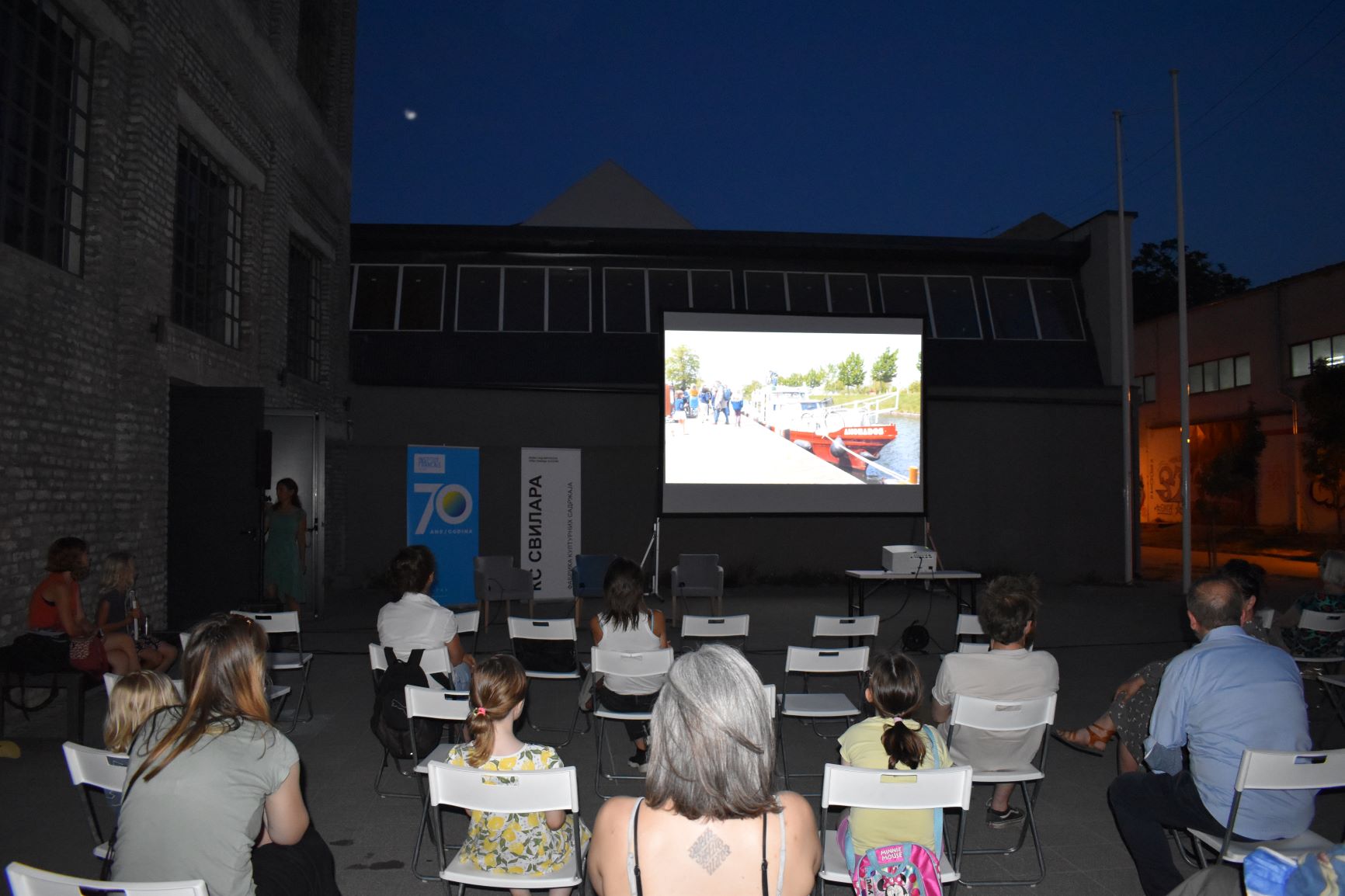 Artists started their journey from Strasbourg on 2 May. During their journey, they create and collect pictures, sounds and stories from the Danube region, while their plan is to make a multimedia show inspired by this journey, upon their return to France. They organise meetings with citizens at every way station, along with film screening lasting as many seconds as the number of kilometres they reached by that time.
They reached 1952 kilometres to Novi Sad, i.e., they presented the film that lasted for 32 minutes and 42 seconds.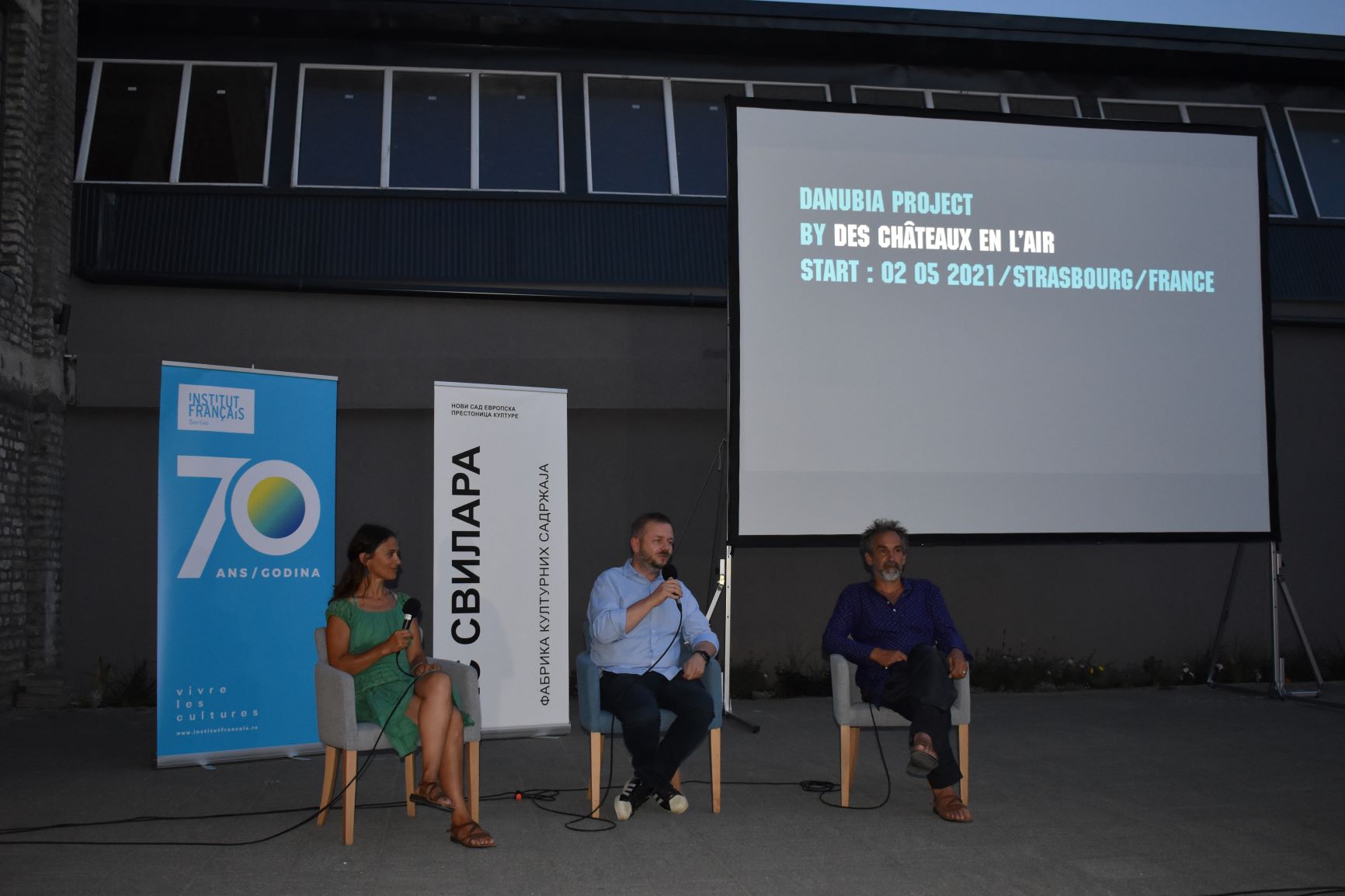 The aim of the 'Danubia' project is to draw the attention to streamflow conditions, in this case to the Danube and its endangered flora and fauna, thus presenting how people damage the European river with their irresponsible behaviour.
The 'Danubia' project is being implemented with the support from the French Institute within the Teatroskop programme.
Photo: Saša Krga