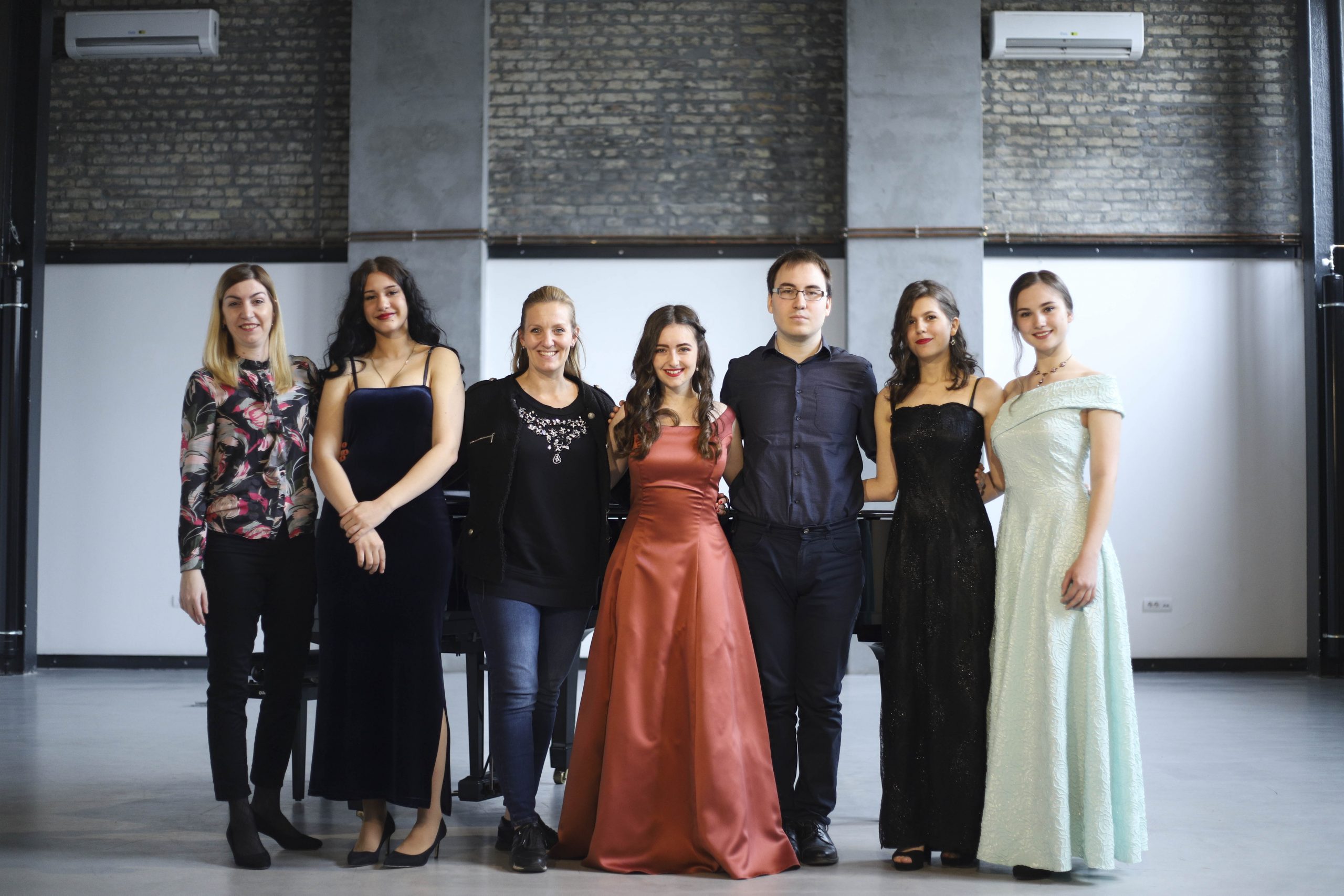 Talented solo singers of the 'Isidor Bajić' music school in the class of Senka Nedeljković, PhD, performed in Svilara Cultural Station last weekend.
At the concert, young talents performed programmes that they prepared for the international competition of solo singers 'Lav Mirski' in Osijek. Boško Stojadinović and Teodora Đerković, students of the first and second grade of the primary music school, and Iva Čičovački, Ivana Perić and Nađa Kukić, students of the second grade of the secondary music school, performed.
They performed compositions by A. Scarlatti, A. Caldara, M. Bononcini, V. A. Mozart, P. Tchaikovsky, F. Schubert and J. Brahms, with the piano accompaniment of Professor Sonja Mušikić.
Photo: Uroš Dožić