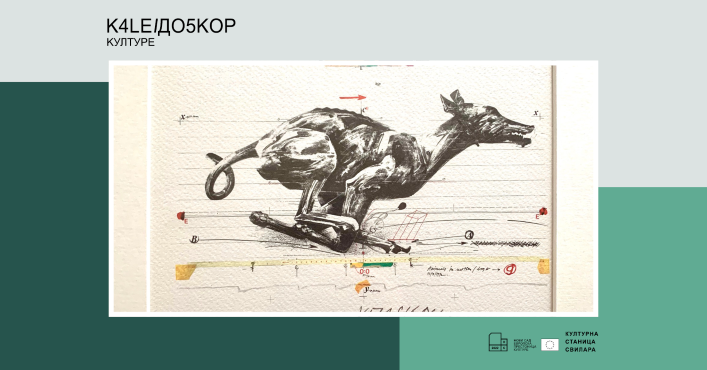 Long-awaited monograph 'Vladimir Veličković – Peinture / Paintings / 1966 – 2019' published by Vina Productions from France, will be promoted in the Svilara Cultural Station on Monday 27 September at 7 p.m.
Publisher Nebojša Bošnjak and  Lydia Harambourg, a guest from France, author of the text and member of the French Academy of Arts will have a conversation with the audience. Vladimir Veličković's son Vuk Veličković conceived the concept of the monograph, which was designed by the Futro Design Studio.
Presentation of the monograph is followed by the exhibition of works by Vladimir Veličković within which the audience will have a chance to see two paintings of oil on canvas, two drawings and seven graphics – including a diptych and a triptych. The exhibition with interesting accompanying programme will remain open until 11 October 2021.
You can visit the exhibition every day, including weekends, from 10 a.m. to 8 p.m. Purchasing the monograph will be possible in Svilara during the exhibition.
Vladimir Veličković was one of the most eminent Serbian painters and a representative of new figuration. He graduated from the Faculty of Architecture in Belgrade and he moved to Paris in 1966. He was the professor at the École Nationale Supérieure des Beaux Arts, a member of SANU and a member of the Academy of Fine Arts in France. He was appointed the rank of Commander of the Order of Arts and Letters.