'Strange Views: Graz and Novi Sad 2020/2021' exhibition of recycled waste installations was opened in the Svilara Cultural Station on Wednesday.

Artists wished to draw the public attention to global environmental degradation and climate changes, as well as to encourage social changes through art by collecting waste which they turned into installations through exchange of creative reflection, work, photographs, and videos from Graz to Novi Sad and vice versa.
At the opening, the audience was addressed by Ulrike Schuster, art historian and museum education expert, and Armin W. Nimra-Ruckerbauer, president of the Austrian Association of Visual Arts Styria and curator of the exhibition. You can read more about the Serbian-Austrian cooperation and the exhibition itself in an interview with Nimra-Ruckerbauer on the link.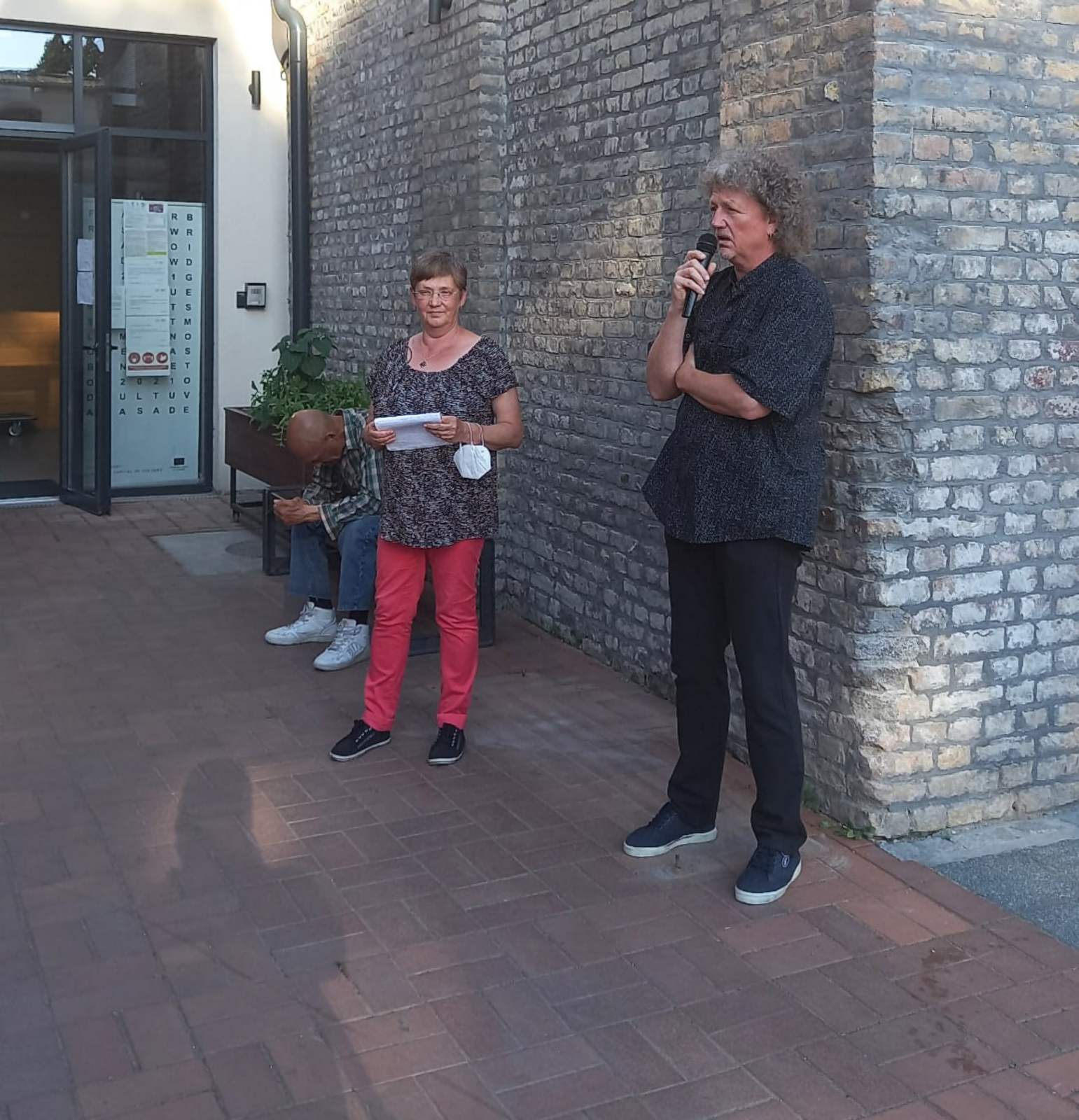 The exhibition is part of a long-term cooperation between the Serbian and Austrian associations, SULUV (Association of Fine Artists of Vojvodina) and BVBK (Austrian Association of Visual Arts Styria), which for years have implemented joint exhibitions and exchanges of artists, and now are joined by 'arTTension' organisation from Graz and the Austrian Cultural Forum.
The 'Strange Views' project, envisaged as a network of Serbian and Austrian artists that includes cultural exchange, was developed in 2017, with the goal of building a bridge between Serbia and Austria.
The exhibition will be open until 25 June, 2021, and visitors can see it every working day and on weekends from 10 a.m. to 6 p.m.
Photo: Uroš Dožić