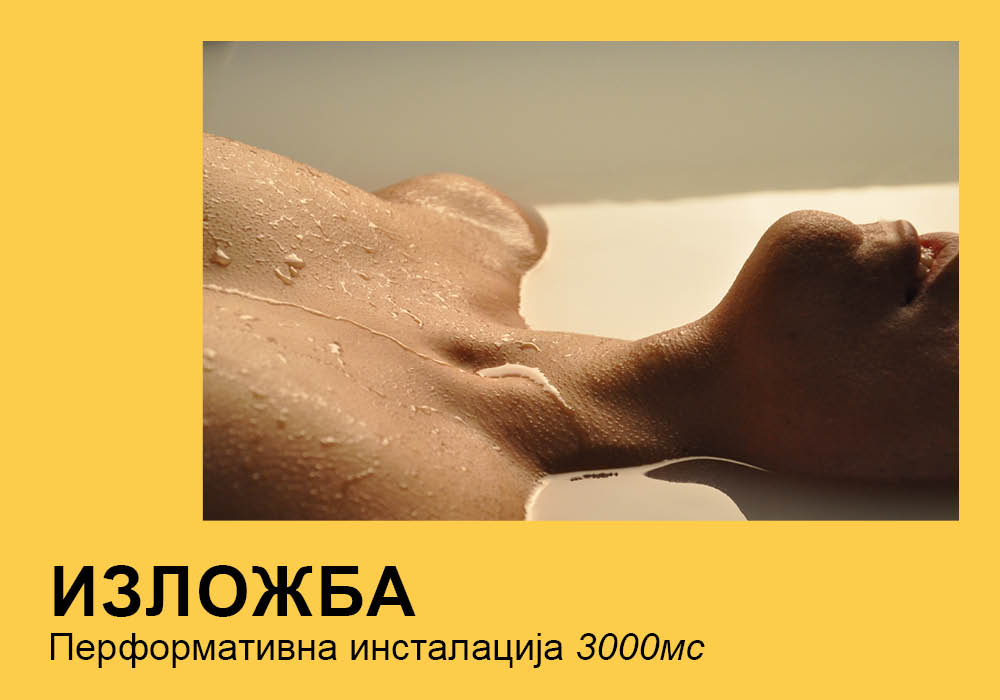 Public presentation of the '3000ms' performative installation is part of the artistic PhD project entitled 'Delaminating the Perception' – stage design artistic work by the author Milica Stojšić, which was created under the mentorship of Dr Romana Bošković Živanović.

The work '3000ms' will be presented in the main hall of the Svilara Cultural Station in Novi Sad, and will be open for the audience in the period between 2 p.m. and 8 p.m.
Due to the pandemic measures, the number of visitors is limited. All interested visitors are obliged to apply via e-mail address: [email protected], no later than Friday, 9 April at 12 p.m., noting the time slots that suit them best (2, 3, 4, 5, 6 or 7 p.m.), on Saturday, 10 April. All visitors are obliged to wear masks and keep a 2-meter distance.
The work explores the perception of time in the contemporary world, where being in the present is unnecessary – in an attempt to make the most of every moment of the day, we constantly sacrifice the present trying to maintain control over the uncertain future.
The time on a clock constantly erases and subdues the present we are experiencing by creating the constant pressure to cram our day, or 7 days, with as much experience, obligations met, problems solved, meetings with friends and lovers, TV shows watched. The imperative of the modern society is to never stop, make a break, raise our heads or eventually, reconsider the system we live in.
The main idea of '3000ms' is reassessment of temporality as a fundamental subjective phenomenon, which is a result of our tendency to manage our experience of the world as a sequence of events in time. In that manner, we can question the imposed 24/7 pressure, which, for most of us, is marshalling the subjective experience of the time as well. Can we conquer being present in time by bringing back the time into our bodies? Why we are slaves to time, if it doesn't exist anywhere, except in us?
Concept, directing and stage design: Milica Stojšić
Camera: Aleksandar Ramadanović
Video editing: Dragan Milutinović
Sound design: Teodora Đurković
Photography: Miroslav Živanov
Supported by: 'Scen' Centre for stage design, architecture and technology, Novi Sad 2022 – European Capital of Culture and Svilara Cultural Station.