'The Eighties' exhibition under the patronage of the British Embassy, which has been prepared by the creative team of the Student Cultural Centre from Novi Sad, will be open in the Svilara Cultural Station until Sunday, 4 July.

The exhibition presents the influence that British music, art, science, and sport have had on the social life in Serbia, i.e., former Yugoslavia, during the 1980s. Joint projects, examples of artistic cooperation and other types of cooperation developed from those contacts, while the local scene, academic and artistic community fall under an enduring influence of British culture.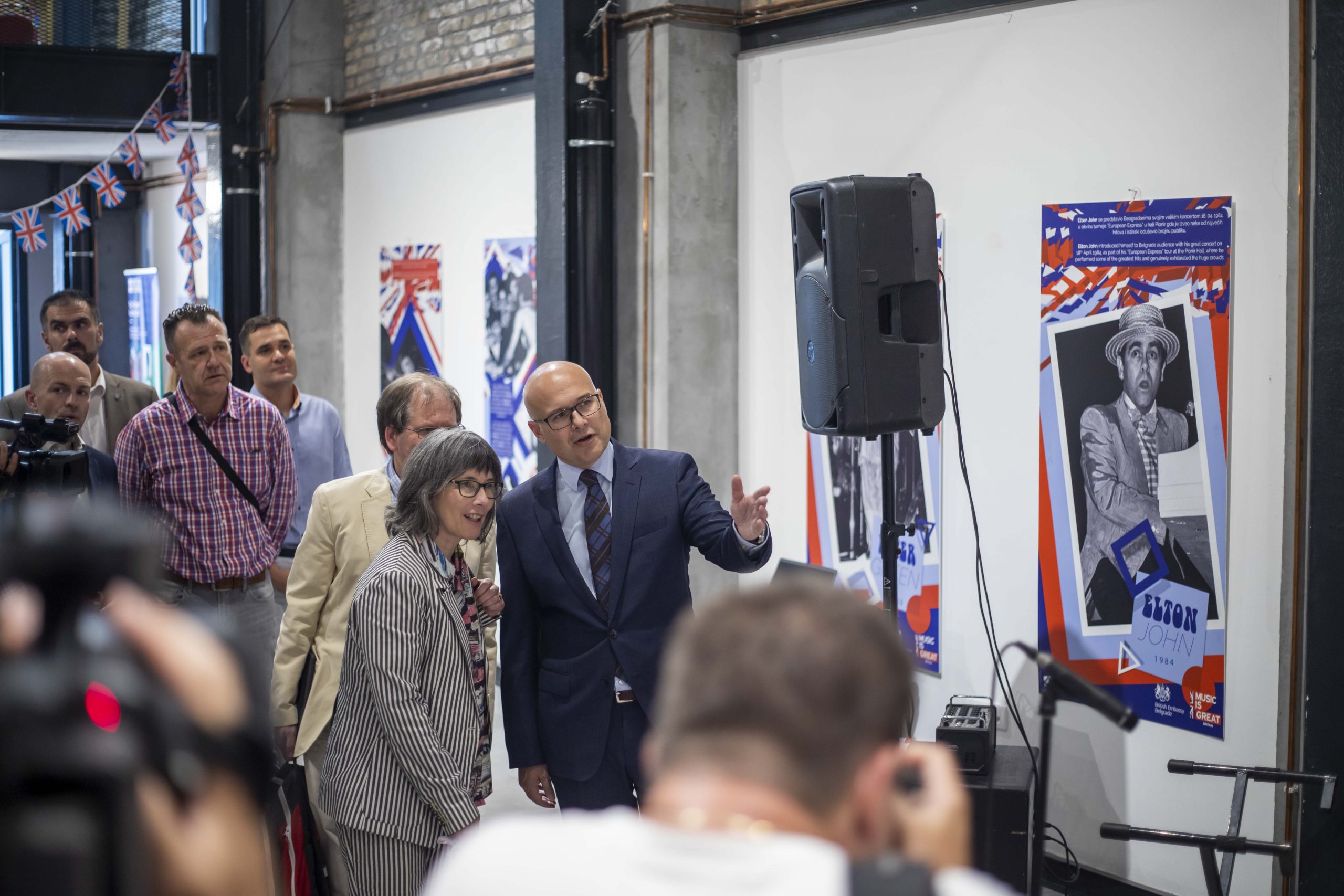 The exhibition will feature photographs of guest appearances and visits of numerous British writers, directors, artists, scientists, and athletes, such as exclusive photographs from concerts by Elton John, Dire Straits, Motörhead, Peter Green and others.
The Museum of Contemporary Art, at that time, hosted an exhibition by sculptor Berry Flanagan, photo-reporter Billy Brant, graphics by Jim Cave, while guest appearances of the most famous British theatre troupes with plays such as 'Cruel Garden', 'A Midsummer Night's Dream' and 'Clowns' were often made on the 80s stage.
Part of the exhibition are unavoidable photos that testify to the football matches of Serbian and English teams, as well as the national teams of Great Britain and Yugoslavia.
The exhibition has been available only once, at the celebration of the Queen's birthday in Belgrade during the summer 2019.
During the visit of the British pop-up (mobile) Embassy to Novi Sad on 1 and 2 July, in addition to the opening of the exhibition, promotion of the Chevening Scholarship for post-PhD studies at British universities, and urban gardening workshops were held. Furthermore, the film by Sir David Attenborough about climate changes was shown, and afterwards, the visit to the Kovilj-Petrovaradin marsh, i.e., Kovilj monastery was organised.
All interested can see the exhibition by the British Embassy in the Svilara Cultural Station, on weekends, until Sunday, 4 July, every day, from 10 a.m. Until 6 p.m.
Photo: Uroš Dožić