The 'Negative Light' exhibition by Srđan Šarović was opened in the Svilara Cultural Station on Tuesday 27 April. The exhibited artworks are part of the author's doctoral art project at the Academy of Arts in Novi Sad.

The 'Negative Light' project portrays the experience of war and the consequences such an experience has on the personality of not just an artist, but the whole society in general, as well as the way it affects culture and art. By putting negative light in focus, the author asks questions about them and provides new and constructive solutions in terms of dealing with traumatic consequences.
The exhibition presents a series of drawings of abstract figuration and gallery format (done using oils on paper), abstract paintings of big format in combined technique, as well as a video about the work process.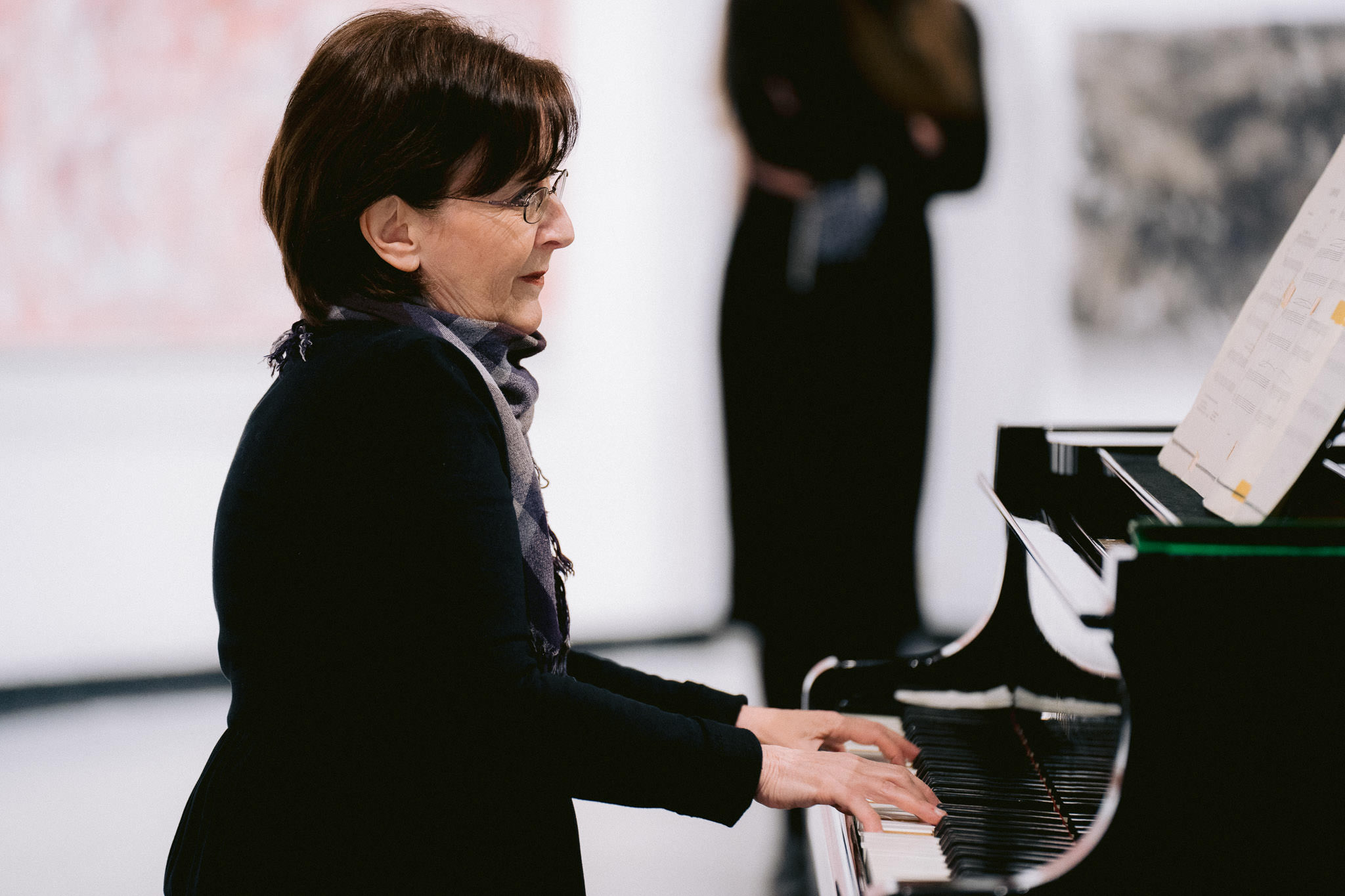 One of the greatest pianists of minimalist and postminimalist music from the second half of 20th and the first decade of 21st century, Branka Parlić, opened the exhibition.
Professor Miloš Vujanović, PhD, mentor of Šarović's doctoral dissertation, and professor Una Popović, PhD, professor at the Faculty of Philosophy in Novi Sad, spoke at the opening ceremony.
Check out the exhibition's opening, while you can pay a visit to it in the Svilara Cultural Station on 28 and 29 April. On Wednesday 28 April, a professional guidance through the exhibition will be organised. The audience will also have an opportunity to meet the author and talk with him (from 6 p.m. to 8 p.m.).
Photographer: Vladimir Veličković
Cameraman: Stefan Dimić