Valentina Nenasheva and cellist Anet Jakovčić will present the Heroines programme arch through music.
Pianist of international career, who started playing the piano in Tashkent in Uzbekistan, and teaches accompaniment at the piano department of the Academy of Arts in Novi Sad today – Valentina Nenasheva, will perform with cellist Anet Jakovčić at a concert within Project 22, co-founded by the 'Novi Sad – European Capital of Culture' Foundation and Neo Festival.
Their concert, which will present the Heroines programme arch, will be performed in the Svilara Cultural Station on Monday, 14 June, at 8 p.m., and the repertoire will include all musical epochs through compositions by L. Boccherini, J.S. Bach, R. Schumann, J .Brahms and R. Taki. The concert is implemented in cooperation with the EU Japan Fest.
The Project 22, resting on the '4 New Bridges' slogan and through the principles of the European Capital of Culture project – decentralization, connecting the local and European scene and music as a universal language, will symbolically present the concept of the European Capitals of Culture programme for 2022 from 11 June to 3 July, i.e. during 22 days. The concept of the programme in the title year is structured in eight programme arches, with a programme stream that unites them – Visit Novi Sad platform.
Valentina Nenasheva, who reached the world-famous halls, played at last year's edition of the Neo Festival and says that this experience was fantastic, as well as that the organisation, which made the whole process of preparation and performance very pleasant.
'I think that the idea of Project 22 is great because it shows the possibilities and capacities of Novi Sad, as one of the cities in a series of capitals of culture. Furthermore, the importance of cultural stations is additionally determined, as new spaces that decentralize and expand the cultural scene and cultural offer of this city,' said Nenasheva.
This pianist finished her primary and secondary music school at the Central Music School 'Uspenski' in Tashkent and when she was very young she performed with the orchestra of Radio-Television Tashkent playing a J.S.Bach concert in f-minor, as well as a concert by F. Chopin in f-minor. She has a great love for chamber music and in 1998 she received a Pro Corda Chamber Music School scholarship under the auspices of a professor from the Royal Academy of Music, where she attended a chamber music course in classes of musicians such as James Kirby, Robert Max and Itzhak Rashkovsky. She won the first prize at the Republic Competition (2000), and in the same year she was admitted to the class of Professor Ivan Gajan at the Academy of Music Arts in Bratislava.
During her studies, she performed as a soloist and chamber performer, and attended master classes with Jelena Richter, Airapetian (Russia), and Alexei Sultanov (USA). Four years later, he went to study at the Nikolay Rimsky-Korsakov Conservatory in the class of Irina Bogacheva (St. Petersburg). After successfully completing her studies, she enrolled in master's studies in the class of Iris Kobal at the Academy of Arts in Novi Sad.
During her studies, she worked as a professional associate – accompanist at the Department of Wind Instruments and since 2009 she has been an assistant in the class of Professor Ratimir Martinović at the Piano Department. She recorded the composition Gaspard de la nuit 3 poems for piano d'apres by Aloysius Bertrand by Maurice Ravel For RTV, and she also successfully collaborated with the Austrian flutist prof. Norbert Girlinger, D.A., saxophonist Srđan Paunović, TAJJ Quartet and others. Since 2013, she has been performing with violinist Robert Lakatoš and cellist Marko Miletić as a member of the Valmaro Trio ensemble.
She is currently teaching accompaniment at the piano department of the Academy of Arts in Novi Sad and attending doctoral studies in the class of prof. Kemal Gekić.
She will perform with Anet Jakovčić the compositions by Bach, Schumann, Brahms, Boccherini, as well as Taki at the concert.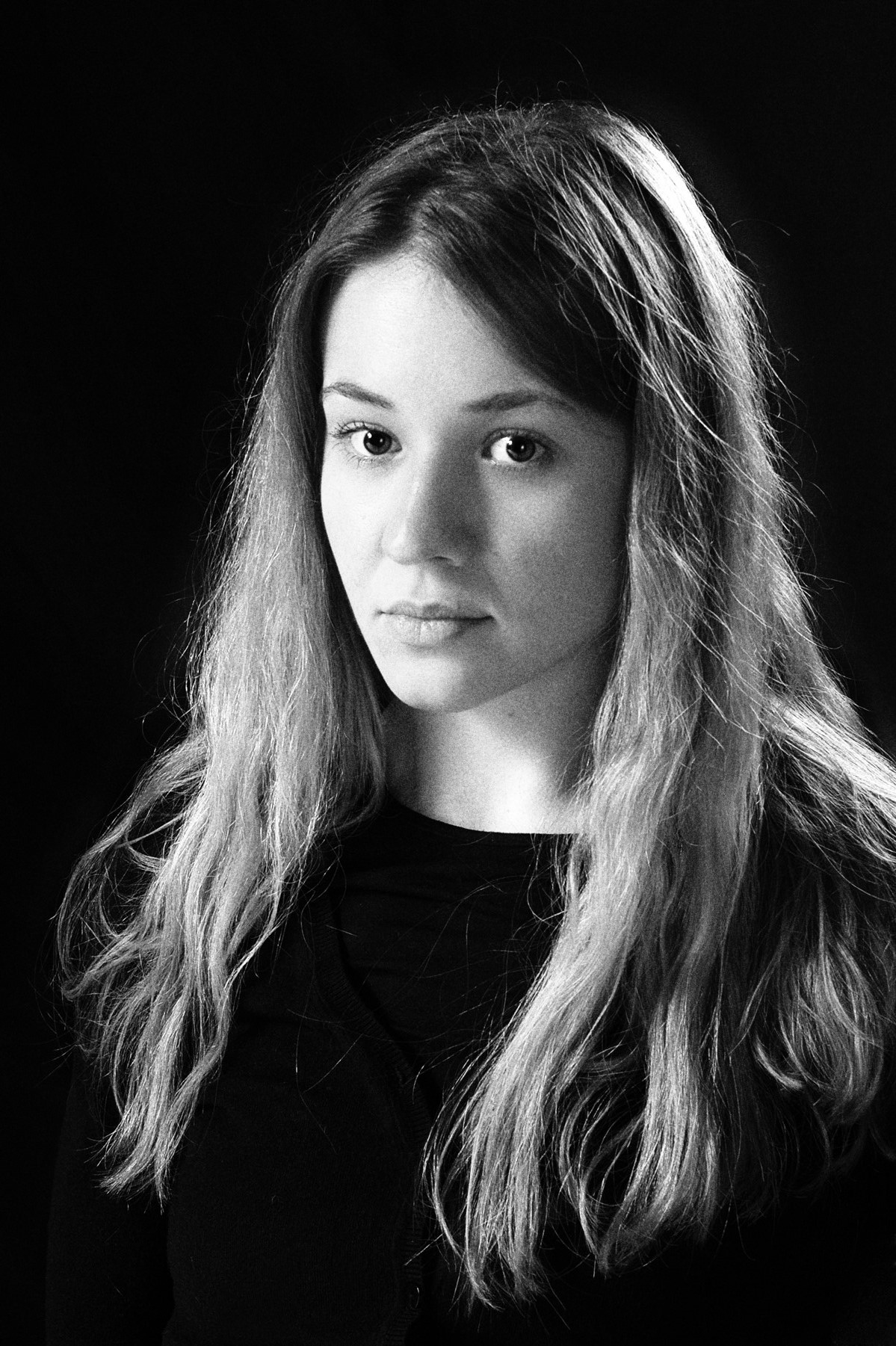 How did you choose the repertoire? Describe to us how your performance will look and sound this time?
I haven't performed with Anet so far, but I'm looking forward to this collaboration. As for the choice of repertoire, traditionally in such ensembles the soloist chooses the repertoire, and we cannot know the look and sound of the performance because it is a matter of the moment, especially in cases when two performers collaborate for the first time. I have always had a desire to have a constant, long-term collaboration with a certain performer, as has often been the case throughout history. Great examples in music are Daniil Šafran and Jakov Flier, Elena Obraztsova and Važa Čačava, and in film art Leos Carax and Dennis Levitt, Andrei Tarkovsky and Eduard Artemyev, Georgi Danelia and Giya Kancheli.
What is your approach to the sheet music, do you have your own system when you perform a new piece?
My approach is initially based on figuring out the text, then, historical data about the work and the composer are important, and in the case of contemporary compositions, cooperation with the composer is extremely desirable. I often put myself in the role of conductor, and sometimes director or playwright. At rehearsals, in cooperation with other performers, I try to be flexible and respect the wishes and concept of the performer I work with.
You covered almost all musical epochs with the programme, was it accidental or intentional? Do you have a project in the future that you would single out as particularly interesting?
I could feel that Anet is an experienced artist and from the offered repertoire I can assume that the intention was to cover and show almost all epochs. From the following projects, I could single out the one of the Academy of Arts in Novi Sad. In the past, we organized a tour of the piano department, which showed all the piano sonatas of Scriabin, and the plan is to repeat a similar project at the end of this year, this time with sonatas by Sergei Prokofiev.
Your concert will mark one of the programme arches, Heroines, which aims to encourage and promote women's culture, art and creativity, and which as such revives women's historical heritage for equal society. Who do you think today's heroines are and why?
There are no gender divisions in my life attitudes, heroism for me is more a matter of spirit and sensibility. Nowadays, everyone who has the strength and will to deal with the hustle and bustle of everyday life and manages to rise above them, for me is a hero or heroine. My personal role models are historical figures such as Clara Schumann, Maria Yudina, Rosalyn Tureck and Tatyana Nikolayeva and from contemporary Martha Argerich, Elizabeth Leonskaja, Eliso Virsaladze and Maria João Pires.
Do you think that we nurture women's creativity enough? You have a rich career both at home and abroad. One gets the impression that there are more men who are composers, i.e., musicians, and is that really the case or women are not sufficiently promoted in that context?
An example of these virtues and the achieved success is the composer Aleksandra Vrebalov, who is known all over the world. It is true that women at some point disintegrate into several spheres of life and rarely choose to pursue art exclusively. Maybe such women are actually real heroines. French director Leos Carax ingeniously answered this controversial question with the film Holy Motors, which metaphysically depicts the life of today's artist.
Since last year chained everyone, even artists, how did you cope with the 'break' due to the coronavirus pandemic?
Listening to music, following personal thoughts and internal re-examinations, spending time with my son. However, I was also lucky with the performances during coronavirus. I have the impression that, no matter how small Serbia is, it has not lost its spirit and very bravely presented numerous cultural events such as the Neo Festival and numerous projects within cultural stations, i.e. the 'Novi Sad – European Capital of Culture' Foundation.
Why, in your opinion, should everyone come to Novi Sad in 2022 when it will shine as the European Capital of Culture?
Because this country is a crossroads of many cultures and traditions, with an interesting climate and extremely beautiful and talented people.